Improve Situational Awareness
Signals intelligence and electronic intelligence (SIGINT/ELINT) have become critical components of situational awareness, command and control systems, and public safety and security initiatives. Users are facing an increasingly dense, congested, and contested spectrum, and often have no prior knowledge about the signal they are looking for.
Patented software-defined spectrum analysis platforms from ThinkRF offer the best price-performance ratio available on the market. These platforms allow users to detect traditional narrowband signals, intermittent and short-duration signals, and emerging wideband digital communications in a wide range of challenging environments and deployment scenarios with high accuracy and reliability.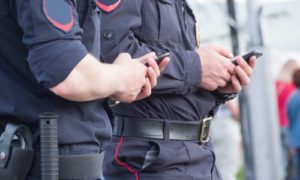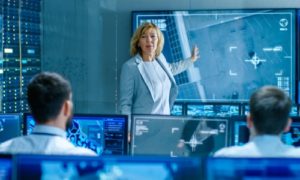 Better Signals Intelligence (SIGINT) with ThinkRF
Capture more signals and control the spectrum with advanced Software-Defined Spectrum Analysis solutions from ThinkRF.
Control the spectrum with the best price-performance ratio on the market
Maximize detection of short, low powered, or infrequent signals in challenging and fast moving environments
Reduce SWaP requirements when integrating into larger systems with a compact and embedded form factor
Deploy remotely with network and triggering capabilities for continuous and in-place monitoring of the battlefield
Seamlessly integrate with leading third-party software for dedicated applications and advanced capabilities
Never miss a threat
Detect faint and short duration signals of interest with higher probability and accuracy
Reduce size, weight, and power
Integrate with larger systems or deploy remotely with compact, highly portable, and networked solutions
Extend useful life of equipment
Upgrade without replacing built-in hardware to analyze new standards and reduce total cost of ownership
Signals Intelligence (SIGINT) Applications
ThinkRF integrates with leading third-party applications to provider users with a complete Signals Intelligence (SIGINT) Solution. Learn more about our SIGINT solutions.