Detect Malicious Surveillance Devices
Technical Surveillance Countermeasures (TSCM) plays an important role in detecting, locating, and removing malicious surveillance devices intended to capture and transmit private information from corporate offices, governments, and other secure facilities. TSCM professionals face a unique challenge in that they are often unsure what type of signal they are looking for, or whether a signal is present at all. Malicious actors have become more sophisticated, transmitting in short bursts at irregular intervals, making detection even more difficult.
Patented software-defined spectrum analysis platforms from ThinkRF increase the likelihood of detection by enabling continuous, 24/7 monitoring of facilities through networked and remotely deployable equipment. High frequency, bandwidth, and sweep performance, combined with integrations with powerful Technical Surveillance Countermeasures (TSCM) software applications, give users the coverage, flexibility, and functionality needed to prevent corporate espionage and remove unauthorized devices.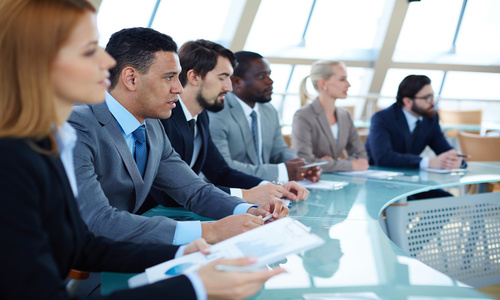 Versatile TSCM Solutions from ThinkRF
Software-Defined Spectrum Analysis solutions from ThinkRF offer Technical Surveillance Countermeasures (TSCM) professionals the versatility, performance and continuous monitoring capabilities needed to detect and find malicious devices.
Networking capabilities purpose-built for remote, in-place and continuous monitoring increases the likelihood of detection when combined with traditional bug sweeping techniques
Fast sweep speeds up to 28 GHz/s and advanced triggering capabilities means you can track faint or short duration signals across the time and frequency domains
Compact, lightweight and portable form factor to provide a single, consistent solution for both sweeping and in-place monitoring.
Real-time analysis and the best price-performance ratio available on the market
Rich suite of APIs and programming environments to seamlessly integrate with dedicated, high performance third-party software.
Continuous monitoring
Increase the likelihood of detection with continuous monitoring outside of regular working hours
Compact and portable
Small, lightweight and low power consumption for easy use by agents in the field
High performance
Detect infrequent and low powered signals with fast sweep rates and advanced triggering capabilities
Technical Surveillance Countermeasures (TSCM) Applications
ThinkRF integrates with leading third-party applications to provide Technical Surveillance Countermeasures (TSCM) professionals with a complete solution. Learn more about our TSCM solutions.